AppleInsider Live Blog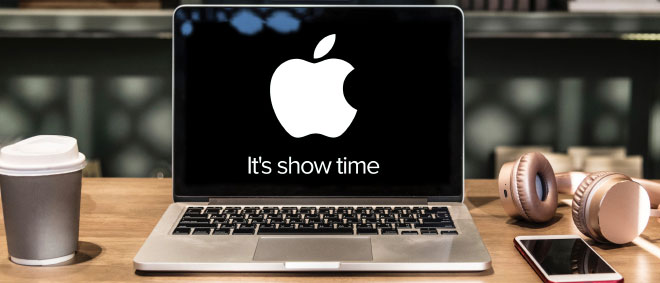 WWDC 2018 - iOS 12, macOS 10.14, watchOS 5 and tvOS 12 and more
Fingerprinting. "data companies are clever and relentless. in addition to cookies, they use fingerprinting. when you browse the web your device can be identified by a unique set of characteristics - its configuration, fonts, and plugins you have installed, and data companies can use this to track you from site to site. In Mojave, we present only built in fonts, simplified system configuration, and it will be harder for data companies to identify and track your device."

Secure software, distributed in 155 countries adds up to a great experience for our customer. So we've redesigned the App Store from the ground up, familiar, but designed to be a first class Mac app. Each week in the Discover tab, there are stories about the stories behind the apps. Karim Morsy and Algoriddim's Djay2 get a mention here.

There's a create tab that helps you focus on tips and tutorials in creative apps. In work, play, and develop tabs, you can see the same design, and you can still browse by categories in the categories tab. There are video previews on the mac app store for the first time, and ratings and reviews are front and center. There's a ratings and reviews API for Mac apps - so people can leave feedback easier than ever.

We think the Mac App store is going to inspire a whole new generation of apps. Craig is now talking about Metal. Metal allows games to scale from mobile to modern Macs. There are 1 billion Metal enabled devices. To bring the highest GPU performance, we've added support for external GPUs powered by Metal.

A filter in Davinci resolve scales as you add four eGPUs. if you add eGPU to MacBook Pro, the scale is there too. Unity's Book of the Dead, rendered live on a MacBook with an eGPU powering the display on stage. It's rendered live and Craig starts walking through the forest using unified graphics and compute to generate live lighting and post processing effects.

Create ML lets you train machine learning data sets on the Mac you already have. Vision, natural language models, custom data, interactive xcode playgrounds, all done in Swift code. Memrise uses the camera to identify objects and speak them in different languages. What used to take days now takes 18 minutes to train that database. In the past, the model was 90MB, and now it's just 3MB. Models run faster using CoreML 2

"We love the Mac and macOS because it's explicitly created for Mac hardware. For the ergonomics, for the power." Mac users have access to a rich set of applications that take full advantage of the mac technologies. We also use web technologies like Webkit, and sometimes cross platform games using Metal. All of these platforms enrich the Mac users' experience. We think there's room for one more. Here's a sneak peek at a multi-year project we have going on. It's called iOS.

There are millions of iOS apps out there, and mac users would be pleased to have them on Mac. From day one, iOS and mac OS devices have shared similar foundations. The frameworks are different, porting from one to the other is work. We wanted to make this easier.We've taken key frameworks from iOS and brought them to the mac. We've given them key mac behaviors like understanding the trackpad, the screenresizing, drag and drop. We took apps from iOS and brought them to the Mac using this technology - news, apple books, voice memos, and more. This is coming to you developers next year, so that you can bring your apps to the Mac. In the meantime, we hope you enjoy Home, News, Voice Memos, Apple Books in the Mac.

iOS12, bringing Siri to any app with Shortcuts, WatchOS with new Siri capabilities, AppleTV with Dolby Atmos and zero-sign-on, "you're going to really love those new aerial screensavers", MacOS Mojave with a completely redesigned app store, dark mode. Available to users in fall, updates to developer betas this morning.

Stay tuned to AppleInsider.com for more coverage from WWDC - and stay abreast of Apple's announcements by downloading the

AppleInsider app

for iOS, and follow us on Twitter

@appleinsider

and

Facebook

for live, late-breaking coverage. You can also check out our official

Instagram

account for exclusive photos from the event.
Powered by ScribbleLive Content Marketing Software Platform