AppleInsider Live Blog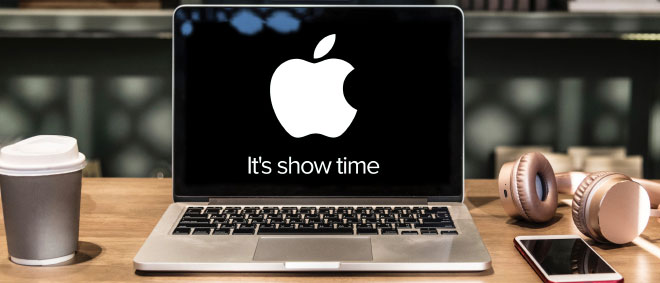 WWDC 2018 - iOS 12, macOS 10.14, watchOS 5 and tvOS 12 and more
Tim Cook is on stage. "It is great to be back in San Jose with everyone. We have developers from all over the world, from 77 countries. That's more than ever before. And I couldn't be happier to announce that we now have more than 20 million apple developers from around the world. We have 6000 folks in the hall this morning."

Over 500 Million visitors per week. "This week, we're going to achieve a huge milestone. The money that developers have earned through the app store will top 100 Billion dollars. This is beyond remarkable. The App Store is clearly the best place for you to be rewarded for your hard work and creativity."

"We believe coding is an essential skill that should be taught in every school in the world. That's why we created Everyone Can Learn to Code. It's been so successful it's now availble to tens of millions of students around the world. We're sure it's going to change the world."

"Our next big release of iOS is, you guessed it, iOS 12. Our customers are going to receive it as a free software update. People forget this now, but iOS pioneered the idea of the free software update. " Craig is covering some of the features over the years - App Store, Find my iPhone, slide over, AR. "iOS supports devices introduced as far back as 2013. Half our customers updated to iOS 11 in just seven weeks. It's incredible."

iOS 12 will shine on performance under load. Share sheets come up 2x as fast, and apps launch 2x as fast. The tight collaboration with the chip team allows them to optimize like this. Instead of chips needing to slowly ramp up clock speed, they ramp up in a burst instantly and then ramp down to preserve battery life. These improvements come to not just the older devices, but to the full range of devices.

AR enables experiences they way we have fun and the way we work. Working with Pixar, we created a new file format. USDZ is optimised for sharing, animations, and letting you place 3D objecs in the real world. Imagine getting an object shared via a text message and being able to QuickLook it in the real world. Adobe has been all in on USDZ.

Abhay Parasnis is up from Adobe to talk about AR and USDZ. "Apple is by far the most powerful platform for AR" With USDZ there's a way to deliver consistent AR experiences across all Apple devices. They're bringing USDZ to all of Creative Cloud. Photoshop, Dimension, and others let you create AR content and bring it easily via USDZ.

Craig is measuring an old suitcase from his raveling days in college. It has a rainbow 6 color Apple sticker on it!

He measures by tapping at the corners and it tells him the measurement.He can extend these measurements and drag on another edge, drag in the Z axis, and keep measuring.

Craig is talking about the key technology behind USDZ, ARKit. ARKit is the world's largest AR platform, and introduces ARKit 2. Improved face tracking, realistic rendering, 3d object detection, and support for multi-user AR shared experiences.

You and others see your own perspective of a shared environment. There's a sample switch app so everyone can experience the same environment in realtime.
Powered by ScribbleLive Content Marketing Software Platform