AppleInsider Live Blog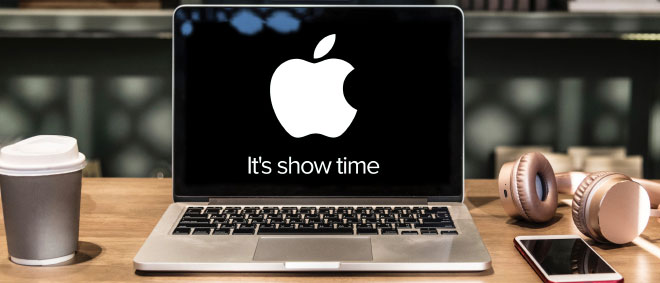 Live from Apple's WWDC 2017
Join us as we join Apple in San Jose for the opening keynote of the company's annual developers conference.
Phil mentioned a musicologist. It's working with Apple Music from the start. Music provides music in the cloud, and the speaker can get those tracks from the cloud, and it knows your playlists, artists, and everything you love. It works with six microphones around the middle, and you prompt it with Hey Siri. The Siri waveform appears on top, and it will play the music you want to hear.

This is going to take your home music experience to the next level. All of these things ship this year. Some now, some in the Fall. We got incredible new features in watchOS. High Sierra pushes the Mac experience further. Macs are now faster and more capable than ever. iOS 11 is a major update, jam packed with new features, including a completely new App Store, person to person payments, and with AR Kit becomes the world's largest augmented reality overnight. Incredible new features for iPad, making it the biggest update for iPads ever, and the new iPad 10.5 with fantastic displays that will let people do more with their iPads than ever before. And the HomePod. A breakthrough speaker that will reinvent home audio.

Over a thousand Apple engineers are on hand, and tomorrow will be a special fireside chat in this room. Michelle Obama will join Tim tomorrow, to talk about encouraging young developers. She'll be talking about empowering people from all walks of life to change the world.
Powered by ScribbleLive Content Marketing Software Platform