AppleInsider Live Blog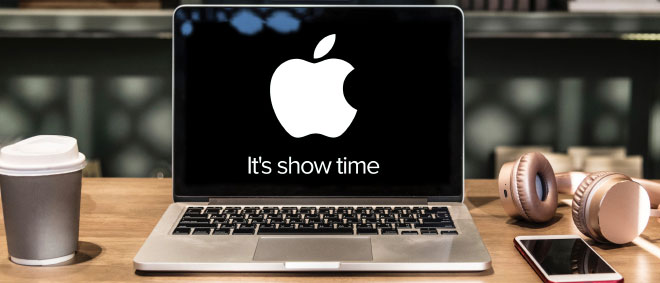 Live from Apple's WWDC 2015 on the future of iOS and OS X
Join us as we join Apple for its 2015 WWDC keynote presentation, which promises to serve as the epicenter of change as the company dishes details on the future of its iOS and OS X operating systems.
"Swift was designed from the beginning to be fast. and we've continued to roll out targeted optimizations all along. Now we have whole module optimization and the results are really fantastic. In addition we're bringing the language features you've asked for most, including the feature Tim has been begging for, protocol extensions."

Add pages of friends to watch,
Reply to emails
FaceTime audio on watch
Native workout apps
Use Siri to start workouts
Sharable goal awards
Store cards, reward cards in Wallet
Transit maps with data, navigation
Siri transit directions.
Siri homekit control
Ask Siri to open Glances

"We also focused on what we could do for developers. Out of the gate, you could use WatchKit. These apps today function by relying on the phone. All the app logic runs on your phone. With Native Apps you''ll be able to run the UI and logic on the watch. It's going to be a great new frontier for Apple Watch with native app support."

Jimmy Iovine: "I'm here because in 2003 the record industry was a ball of confusion. We had napster, lime wire, bit torrent, this giant invader from the north, technology. I'm looking at my guys saying, 'what do we do with this?'" So I go up to Apple and see Steve Jobs and Eddy Cue and they show me iTunes. and I'm like, wow, the ads are real! These guys really do think different!"

Thanks everyone for tuning in. You can head on over to

www.appleinsider.com

for ongoing coverage of this week's developer conference. Also don't forget to check out

deals.appleinsider.com

and

prices.appleinsider.com

, where you'll find the lowest prices anywhere and exclusive offers on the vast majority of Apple's most popular products 24/7, 365 days a year. We look forward to seeing you all next event.
Powered by ScribbleLive Content Marketing Software Platform