AppleInsider Live Blog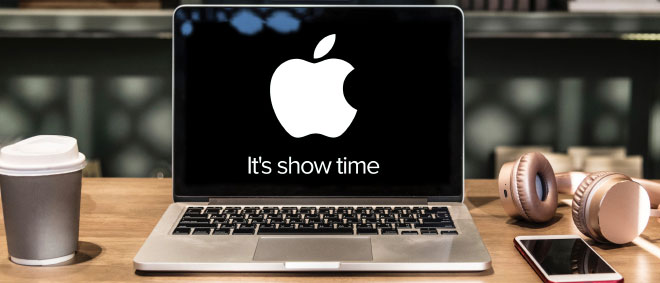 Live from Apple's WWDC 2015 on the future of iOS and OS X
Join us as we join Apple for its 2015 WWDC keynote presentation, which promises to serve as the epicenter of change as the company dishes details on the future of its iOS and OS X operating systems.
"Say you like to run in the morning, and when you do, you like to listen to music. Now, it can learn about you, and when you plug in your headphones it will offer music on the lock screen. This is time and context sensitive. If you do this in the car later on, it might show the audiobook you were listening to in the car."

"When it comes to Search, we know more than ever before. You can search for sports scores. We support search for popular video sites, and have these great descriptive cards, and you can play directly from the search results. So now, when a user performs a search we can find content from the apps installed on the device and the results are linked directly into the results from the application, you can tap to go to the application, and we provide a convenient backlink so you can get back to your search results."

Craig is demoing a typical day. "My phone knows that I like to meditate in the morning, it's offered me a meditation app in the bottom left corner of the screen. I can swipe up from the bottom and meditate. This is so serene. Welp, there's an email from Phil. Phil is asking me to pick up a karaoke machine for tonight's Karaoke Potluck. I'll ask Siri to set a reminder."

"We've taken special care to get the details right, the ones that matter. For example, take the subway station at Columbus circle. It's not just a point on a map, it's an enormous underground structure. We mapped all the entrances and exits with time to walk, making the difference between missing your train and making it."
Powered by ScribbleLive Content Marketing Software Platform