AppleInsider Live Blog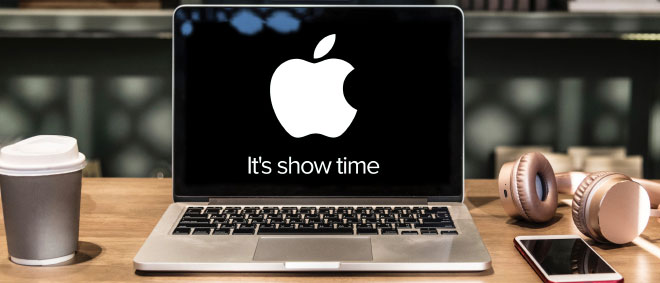 Live from Apple's 2018 Mac and iPad event in Brooklyn
Join us as we join Apple in Brooklyn, NY on Tuesday morning for the introduction of FaceID-enabled iPads, new Mac desktop systems, and possibly a new edition to the the company's ultra-lightweight MacBook family that's expected to sport at least a 13" display in replacing the legacy 13" MacBook Air
The Apple Pencil has been one of the biggest game changers for the iPad Pro. With these new iPad Pros, the 2nd generation Pencil has been redesigned. It attaches magnetically, and automatically pairs, and charges wirelessly. Because it's always charging, it's always ready. Tapping the pencil will wake it and open Notes, so it's always ready to go.

The Smart Keyboard Folio is now magnetically charging, protects front and back, with two screen angles, for lap and desk. On it's own, the iPad is the most personal and powerful tool for all the things you do most. Add Pencil, it becomes a sketchbook. Add keyboard, and becomes a typing tool. Add a display, and it becomes an editing tool. iPad is the best device ever created for AR.

Tim: "These are the most exciting iPads we have ever created. It doesn't just change the way we think about iPad, it changes the way we think about computers."

 

"Before we close out, I have one quick update. iOS 12 is off to an unbelievable start. IT's been installed on more devices than any version of iOS ever. An amazing 60% of iOS devices are already running iOS 12. Today, we're shipping iOS 12.1, which includes group Facetime for up to 32 friends simultaneously" includes eSIM and new emojis.

"At Apple, we love how people use our products to create truly wonderful things to put them out there in the world. This has been our mission from the beginning, to push the human race forward. And it's such a great honor to be a part of what people create everyday all around the world."

 

What better way to celebrate that than with a performance by Lana Del Rey. "They told us not to swear. I can't tell you the name of the upcoming record"

John met me down on the boulevard
Cry on his shoulder 'cause life is hard
The waves came in over my head
Whatcha' been up to, my baby?
Haven't seen you 'round here lately
All of the guys tell me lies, but you don't
You just crack another beer
And pretend that you're still here

[Chorus]
This is how to disappear
This is how to disappear

Fear fun, fear love
Fresh out of fucks, forever
Tryin' to be stronger for you
Ice cream, ice queen
I dream in jeans and leather
Life's dream, I'm sweet for you

[Chorus]
Oh God, miss you on my lips
It's me, your little Venice bitch
On the stoop with the neighborhood kids
Callin' out, bang bang, kiss kiss

 

She sings Fun and Chick instead of her original lyrics quoted above.
Powered by ScribbleLive Content Marketing Software Platform