AppleInsider Live Blog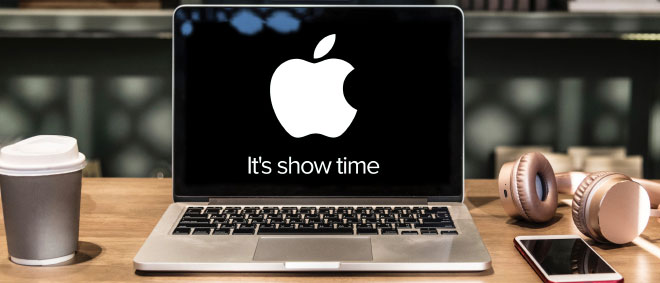 Live from Apple's 2016 MacBook Pro Introduction
Join us as we join Apple in Cupertino for the highly anticipated launch of the company's next-generation 13- and 15-inch MacBook Pros, which are expected to feature a dynamic OLED touch bar, Touch ID sensor, and redesigned enclosure akin to the 12" MacBook.
This week is a huge week in the history of the Mac, and in the history of Apple. this week marks the 25th anniversary of our first notebook. It was on Oct 25th of 1991 that Apple unveiled the first PowerBook. The PowerBook defined the modern notebook for its time, changing the category and changing Apple forever. This was the first portable that featured the keyboard forward design, with the pointing device integrated into the palmrest. It was also the first laptop with an active matrix display. Every generation of Mac notesbooks had innovation that pushed the industry forward."

Phil says Apple worked with LG to make the LG ultrafine 5k display. It's 5k, wide color, has 3 usb-c ports, and cameras, and connects to your Mac over a single cable. And it charges your Mac over that cable. You can use 2 of them at the same time, 35 million pixels driven by the graphics of the 15" MacBook Pro.
Powered by ScribbleLive Content Marketing Software Platform