AppleInsider Live Blog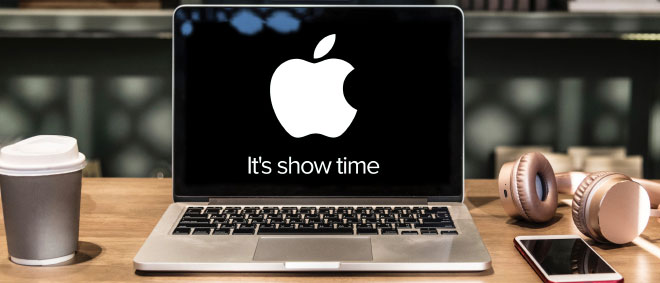 Follow live as Apple unveils its video subscription service
Join us as we join Apple in Cuptertino for its first media event of 2019, widely expected to serve as the launch pad for the company's video subscription service, news subscription service, and possibly more.
Oprah: "We have this unique opportunity to rise to our best selves in how we use and choose to use both our technology and our humanity. We're all at a crossroads where we get to decide if we want to reach beyond the borders of our hearts and minds to face the daunting challenges of our time. Each of us comes to this earth with a deep potential that yearns to be set free. We all crave connection. To seek common ground. We want to be heard, but we need to listen. We need to be open in order to contribute and harness our hopes and dreams to hear our divisions. That's why I have joined forces with Apple. Because they're the company that has reimagined how we communicate. I joined in order to serve this moment, because the Apple platform allows me to do what I do in a whole new way. Because they are in a billion pockets, y'all, a billion pockets. So I am honored and proud to be a part of this new platform to connect with people around the world to create positive change.

There's nothing more thrilling than being transported by a book, and we're going to do that by building the biggest most vibrant stimulating book club on the planet. Where Apple can stream a conversation with the author across borders to every man woman and child who looks up at the same sky. A meeting of the minds connecting us through books.

Tim is crying a little, and smiles, saying, "thank you Oprah, I will never forget this." Tim sums up, "we are so humbled to work with them, and we can't wait to hear the incredible stories they're going to tell. from everything we've shared with you, you can see how these experiences are so important to us and help take our customers even further. At Apple, the customer has always been, and always is, at the center of everything we do."
Powered by ScribbleLive Content Marketing Software Platform