AppleInsider Live Blog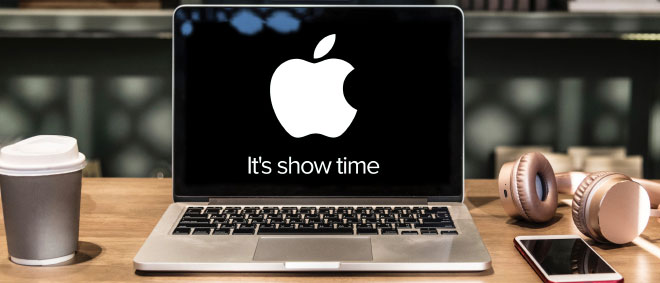 Follow live as Apple unveils its video subscription service
Join us as we join Apple in Cuptertino for its first media event of 2019, widely expected to serve as the launch pad for the company's video subscription service, news subscription service, and possibly more.
The new TV app looks and sounds stunning on iPad and is amazing on iPhone. Whether you're on the way to work, or just stealing a moment for yourself. This will be available through a software update in May. and we're bringing TV app to the Mac this fall. And that's not all - we know you're going to want this on all screens in your home. We're bringing the Apple TV app to smart tvs. SAMSUNG, LG, SONY, VIZIO.

Tim: But we have even more to contribute to the TV experience. Apple has always tried to make the world a better place, and we believe deeply in the power of creativity, because great stories can change the world. They move and inspire us, and challenge our assumptions. We think we can contribute to culture and society through storytelling. So we partnered with the most thoughtful and accomplished group of award winning people to create a new service unlike anything that's ever been done before.

 

tv+. We have two amazing people running this effort for us, Zack van Amberg and Jamie Erlich.

Now on stage: Jason Mamoa is onstage to talk about the show See, about a world with a virus that left only a few million survivors, and everyone is blind. Evil queens, brave heroes, but beyond that, it asks the question, how much of the experience in life is visual.

 

This man's show is about immigrants doing everyday life stuff in the US. These are human stories that feature immigrants. The show is Little America. The goal is to make a show that shows we all look for the same things. To take away the idea of people as "other" from us. It covers the full range of human emotion. The majority of the writers are either immigrants or children of immigrants. There is no such thing as the 'other', there is only 'us'. 
Powered by ScribbleLive Content Marketing Software Platform