AppleInsider Live Blog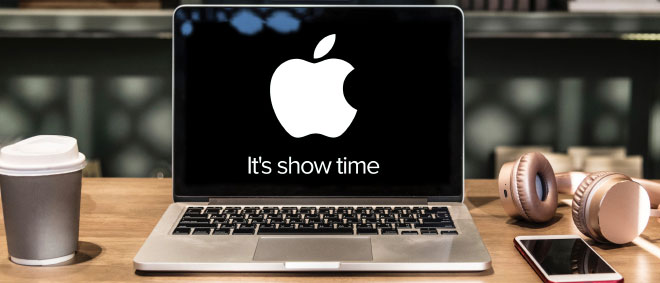 Follow live as Apple unveils its video subscription service
Join us as we join Apple in Cuptertino for its first media event of 2019, widely expected to serve as the launch pad for the company's video subscription service, news subscription service, and possibly more.
With Apple Card, we've completely rethought the credit card. Apple Card is designed to take advantage of the power of the iPhone. This means it can do things that no other credit card can do. You don't have to wait days, just sign up on your iPhone. You can start using it right away. You can use it worldwide anywhere with Apple Pay, and it will be available across all your devices. It's always with you in your iPhone in the Wallet app. You can see everything you need to know about your Apple Card, how much you spent, where you spent, and when your payment is due. You can text us right from messages, everything from getting details on a transaction to changing address. It's as easy as messaging a friend.

Apple is also making the statement easier to read using machine learning and Apple Maps. They organize and total purchases so you can see how much you spent and where you spent it, and track spending by category. Each category is represented by its own category and you can see trends week over week and month over month so you can see and change your spending.

Rewards. Points: you're never sure how much they're worth or where you can use them. Every time you spend with Apple Card, you get cash back, and you get it back daily. It's my favorite feature, and we call it Daily Cash. When you're shopping for groceries, buying coffee, every day you spend, cash is added to your Apple Cash card. And it's cash, like real cash, so you can do anything with it. Use it to pay down your balance, send it to friends, or spend it. Every time you pay with your iPhone or Apple watch, you get 2% of the purchase in Apple Cash.

We designed Apple Card to set a new level of security and privacy for a credit card. One time virtual numbers for transactions, Spend tracking and purchase categorization happen on device, not at Apple servers. Apple doesn't know what you bought or where you bought it. And Goldman Sachs will never sell your transaction data.

The video is of a robot machining a credit card out of metal. Laser etched with name and Apple Logo. The card is TITANIUM. "It's the most beautifully designed card ever." And it's more secure - it has no number, CVV, or signature. If you need that information, it's in the wallet app.

From day one, the App Store has been a safe place for users to discover and download apps. We review each app before it goes live, and we have a team of editors to create curated collections. It's no wonder the App Store is visited by over a half a billion people each week. The most popular category on the App Store is games. iOS is the largest gaming platform in the world.

With a single subscription, you'll have access to over 100+ games any time. Your subscription will allow you to download and pay any Apple Arcade game from the App Store. With full access to the collection, you'll have the freedom to try whatever you want whenever you want, across iPhone, iPad, and AppleTV. Games will pickup where you left off when you switch devices. All games will work offline. All content, future content will be included. no additional purchases will be needed. Parents can manage it through Screentime.
Powered by ScribbleLive Content Marketing Software Platform