AppleInsider Live Blog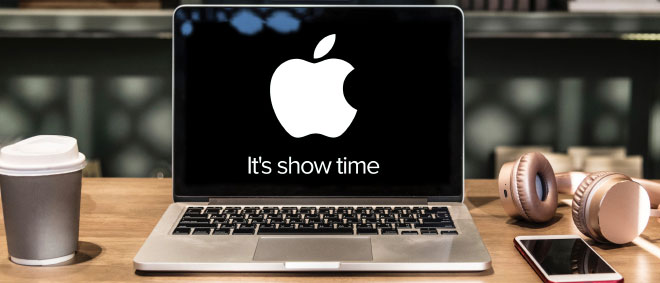 Follow live as Apple unveils its video subscription service
Join us as we join Apple in Cuptertino for its first media event of 2019, widely expected to serve as the launch pad for the company's video subscription service, news subscription service, and possibly more.
We have a whole range of services, like iCloud, which keeps your contacts, calendars, Notes, and documents up to date across all your devices. Siri. Apple Maps, the most used navigation app on iOS by far. Apple Pay. and Communication services like Messages and FaceTime. Services that help you locate your iPhone with Find My iPhone or just see that your kids made it to school using Find My Friends.

We love the feeling of being at a newstand, being able to browse all the publications. Magazines are iconic, a part of our culture. They entertain. They educate us about the world we live in. They provide insights into science and technology. They feature the work of some of the world's best journalists.

Roger Rosner, VP of applications comes up to talk about Apple News+. "We wanted to create the best reading experience ever on a mobile device."

Apple News+ will bring over 3000, whoops, over 300 (Rosner corrects himself) magazines. Magazines for foodies, magazines for gearheads, magazines for everyone under the sun. And Apple News+ is the only place where you'll find all of these."

 

Rosner brings up Wyatt Mitchell, director of application design, to demonstrate Apple News+. He's wearing a white overall with the pants legs rolled up. We notice it, because the first story he showed was an astronaut in a space suit.

 

"Apple News + makes the experience of diving into an issue fun. It's like having National Geographic designed for my phone."

No one has ever made digital magazines as beautiful as this. But Apple News+ is about more than magazines. It includes the most popular digital premium prescriptions, like the Skimm. But we didn't stop there. It also includes the country's largest daily newspaper and a rising star, the LA Times. And I'm also proud to tell you that it includes the Wall Street Journal.

 

And it's personalized, so finding incredible content is just as simple as launching Apple News. 
Powered by ScribbleLive Content Marketing Software Platform