AppleInsider Live Blog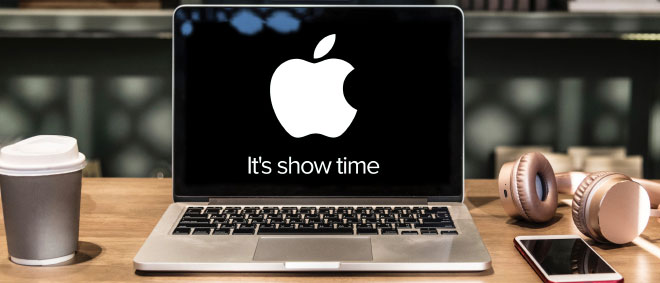 Follow Apple's new iPhone XS and Apple Watch 4 announcements in real time
Unable to watch the live video stream from Apple's Gather Round event this morning? We're transcribing the event in real time.
Surgical grade stainless steel, gorgeous new gold finish on the front and on the glass. It is the most beautiful iPhone we have ever made. The screen goes top to bottom and is rounded into the corners. It's a new formulation of glass that is the most durable glass ever in a smartphone. Gold, silver, and space gray. protected from dust liquids to IP68.

Face ID- Face ID is a huge step forward and customers love it. It's powered by the True Depth camera system, using neural networks. With Xs you pick it up and look at it, and it's faster than ever before. It has faster algorithms and a faster secure enclave. Most secure facial authentication ever in a smart phone.

Focusing on the everyday experiences, including ones that use machine learning. Whether it's quicktype suggestions, photo memories, and more. The Next Gen Neural Engine unlocks real time machine learning for portrait mode and lighting, for animojis, for Arkit, and the new Clips app for even better selfie scenes.

Steve Nash from the basketball hall of fame. Homecourt is an app that helps you find the technique by aiming the camera at the court and tracking you and your make/attempts

for every single shot the player takes, they track 6 different elements, and gives immediate feedback if you're practicing with the right form.

 

 to coach you.

For the first time, the ISP is connected to the neural engine to do detection of faces and bodies to understand the scene you're shooting, and does instant red-eye reduction. In portrait mode, the hair and glasses are better than every before. It can do 1 trillion operations on every photo you take.

There's zero shutter lag. what the HDR is doing is shooting a 4 frame buffer to capture critical moments, as well as secondary interframes to bring out highlight detail, as well as shadow detail, and then merging them all into one perfect photo. This makes taking photos easier than ever to get perfect results.
Powered by ScribbleLive Content Marketing Software Platform